Sustainably Bridging the Innovation Valley of Death in Agriculture, Animal Health and Food Technology
In research, it is common to see potential new technologies shelved before they can be proven and advanced far enough to attract investment dollars. At universities, the research ends when federal grants expire; in corporate settings, reorganizations and shifting priorities shuffle research agendas. What might become an important tool, platform, or product is frequently left unfunded, unfinished, and stranded in the so-called "innovation valley of death."
This program examines the pathways to advance breakthrough technology toward market. Moderator Michael Helmstetter, Ph.D., is founder, president and CEO of TechAccel, a technology and equity development organization that has built a unique business model to rapidly drive innovation in agriculture, animal health and food technology to market.
Learning Objectives:
Collaboration models between university and research institute investigators and technology development organizations.
Models for advancing stranded research, including external innovation funded by corporations, equity/VC investment, business accelerators, and concepts like TechAccel's Equity PlusTMand Science Advancement programs.
Overview of examples of portfolio assets in environmental sustainability, RNAi-based biopesticides, regenerative technologies for soil health, plant-trait development and more
Speakers
Kent Glasscock
President
Kansas State University Innovation Partners (KSU-IP).
Kent Glasscock is the president of the Kansas State University Innovation Partners (KSU-IP). KSU-IP deploys technological innovation throughout the world stemming from Kansas State University research via licensing, corporate partnerships and new company creation. During Glasscock's tenure, KSU-IP has generated more than $30 million in direct benefit back to the university.
Prior to joining KSU-IP in 2003, Glasscock spent 16 years in public office including service as Mayor, Majority Leader and Speaker of the Kansas House of Representatives. Glasscock has a long history of community leadership in Manhattan with service on literally hundreds of committees, boards, and task forces.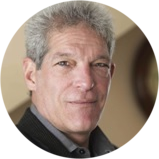 Tom Laurita, Ph.D.
Director of Entrepreneurship
Danforth Plant SciencesCenter
Thomas Laurita, Ph.D., is Director of Entrepreneurship at the Danforth Plant SciencesCenter. From 2012-2019 he was CEO and President of NewLeafSymbiotics, which heco-founded. NewLeaf is a leading agricultural biologicals company that develops andcommercializes beneficial plant bacteria. Tom's career as an entrepreneur includesfounding or co-founding eight companies in a wide range of areas: agricultural chemicals,technology, finance, international trading and consulting operations, and manufacturing.
Tom holds an undergraduate degree magna cum laude from Brown University, a Mastersdegree in Management from Yale University, and is the first American citizen to earn aPh.D. from the Russian People's Friendship University in Moscow (in InternationalEconomics). He speaks threelanguages fluently and resides in Maine.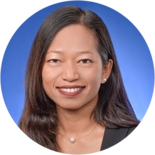 Adisetyantari Suprato, Ph.D.
Senior Advisor for External Innovation
Elanco
Tari Suprapto, Ph.D., RTTP, is a seasoned technology commercialization professional in the life sciences. She is currently a Senior Advisor for External Innovation with Elanco, a Top 5 global animal health company, and spent over 15 years in the non-profit sector promoting and commercializing innovative opportunities from world-class research institutions such as the Salk Institute, The Rockefeller University, and Memorial Sloan-Kettering Cancer Center. Tari has extensive experience in licensing, building and managing strategic alliances with industry and other academic institutions, and a well-rounded technical background in a variety of therapeutic areas resulting from her Ph.D. in Molecular & Cellular Biology from The Rockefeller University and an Honors B.A. from Swarthmore College.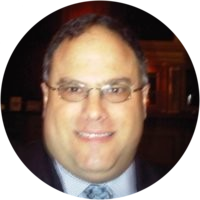 Michael Felman
President and Chief Executive Officer
MSF Capital Advisors
Michael Felman is President and CEO of MSF Capital Advisors, a global multi-family office. Besides his own family office, his firm advises other family offices and a select group of high net worth individuals. Mr. Felman began his investment career as an Angel Investor. He invested in real estate, film projects, technology companies and a restaurant. Mr. Felman received his B.A from Clark University and J.D. from Pace University. Winner of Acquisition International 2013, 2014, 2015, 2016, 2017 Global Multi-Family Office award. Winner of Wealth & Finance International 2014, 2020 Global Multi-Family Office Award. Winner of Corporate Live Wire 2020 Investment Advisory Firm of the Year. A member of the NYU Stern Family Office Council. He is a frequent speaker at family office, hedge fund and emerging markets conferences.
Michael Helmstetter, Ph.D.
Founder, President, and Chief Executive Officer
TechAccel LLC (Technology Acceleration Partners
Dr. Michael Helmstetter is Founder, President, and ChiefExecutive Officer of TechAccel LLC (Technology Acceleration Partners).
TechAccel is a technology and venture development company that makes science-driven investments to propel agriculture, animal health & food technology innovation for transformative global impact.
Michael also serves as Managing Partner of Covenant Animal Health Partners, a TechAccel subsidiary that focuses on development of "revenue-ready" animal health products for both companion and farm animals.
Before founding TechAccel in 2014 and Covenant Animal Health Partners in 2018, Michael served as the fifth President and CEO of MRIGlobal – oneof the nation's most prominent research institutions. In his 14 years with MRIGlobal (formerly Midwest Research Institute), he led its growth from 2 to 17 national and international locations and revenue of $685 million.
Michael has more than 30years' experience working with the private sector and government agencies, including laboratory management positions at Applied Marine Research Laboratory (Norfolk, Va.) and program management for the Harbor Branch Oceanographic Institution (Fort Pierce, Fla.). Michael's Ph.D. is in Chemical Toxicology/Oceanography from Old Dominion University. He has published numerous scientific papers, book chapters, thought pieces and is a regular keynote and contributor toForbes.com.