Please join us on September 12, 2019, for our 2nd Annual Capital Summit. Come prepared to connect with your fellow community of investors to collaborate on opportunities for the success of all in our ecosystem. This one-day event will highlight panel discussions from all aspects of Houston's innovation scene.
Showcasing the work of our Startup community, Houston industry leaders and Houston grown exits. We will be able to share how Houston is moving forward into the future of investments and innovation.
AGENDA:
7:30 AM
BREAKFAST & REGISTRATION 
Doors Open / Breakfast & Networking
---
8:30 AM
SUMMIT KICK-OFF & INTRODUCTION
Evolution of Houston's Investment Community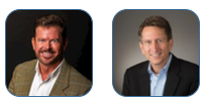 Presenter: Houston Exponential – Harvin Moore, Rice Alliance – Brad Burke
---
9:00 AM
Houston's Growing Innovation Ecosystem 
A showcase of new startup developments in Houston. This panel will discuss how you can plug into these organizations to see new deals and use your experience as an investor.

Panelist: Mass Challenge – Jon Nordby, Capital Factory – Gordon Daugherty, The Cannon – Lawson Gow, ORDRS – Erik Ibarra.
Moderator: Accenture – Brian Richards
Developing Houston's Core Competencies TRACK B
Houston is known for Energy, Life Sciences, and Space. You will hear from industry leaders about how they are innovating and participating in the ecosystem.

Panelist: Saudi Aramco – Krishna Danda, TMCi – Tom Luby, NASA – Chris Culbert, Topl – Kim Raath
Moderator: Station Houston – Gaby Rowe
---
10:00 AM
Venture Capital Landscape in Houston TRACK A 
Funds are forming and becoming more active in Houston. This panel will discuss what this means for the ecosystem

Panelist: Mercury Fund – Blair Garrou, The HALO Fund – David Steakley, Collaboration Capital – Chris Knapp, Concrete Rose – Sean Mendy,
Moderator: Alice – Carolyn Rodz
Corporate Engagement in Innovation TRACK B
This panel of corporate venture leaders will discuss how investors can help their investments become ready for pilots, and potential corporate acquisition.

Panelist: Exxon – Tim Westhoven, J&J CDI – Joanna Nathan, Syzygy – Trevor Best, Insperity – Michael Lipe
Moderator: BBL Ventures – Patrick Lewis
---
11:00 AM
Activating Houston's Private Capital TRACK A
This panel will discuss how and why individual investors and family offices are increasingly investing in Houston's startups.

Panelist: Genisis Parks – Paul Hobby, The Artemis Fund – Leslie Goldman, Work America Capital – Mark Toon, Flow Command – Jeff Garoon.
Moderator: Goldman Sachs – Heidi Cruz
Houston Grown Exits TRACK B
This group of investors will discuss their exits and how the ecosystem can increase the number of companies staying, growing, and exiting in Houston.

Panelist: Red House – Keith Kreuer, Goose Member – Don Kendall, Build Group – Grey Hall, Biotex – Ashok Gowda
Moderator: Goose Society – Samantha Lewis
---
12:00 PM
LUNCH
---
1:00 PM 
KEYNOTE PANEL
A VC Discussion of the Investment Opportunities in Houston
This panel will include top VCs discussing why they seek investments in the Houston ecosystem, and what they look for in a great investment.

Panelist: Live Oak – Venu Shamapant, Next Coast –Tom Ball, Ulu Ventures – Clint Korver
Moderator: HX Venture Fund – Sandy Wallis
---
2:00 PM
NETWORKING & SUMMIT WRAP-UP